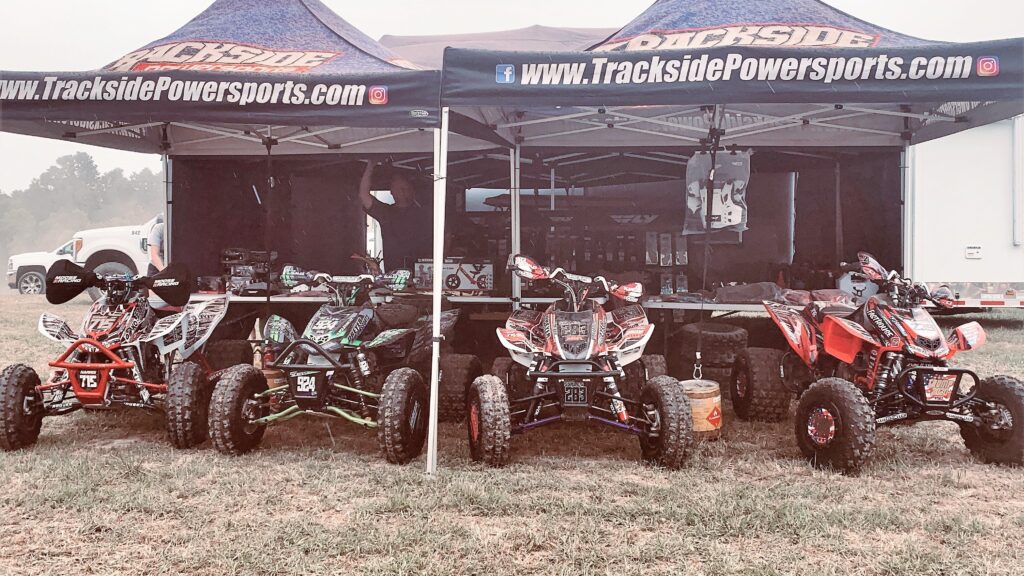 HOW TO APPLY
If you would like to join the Trackside Powersports riding team,
please send your race resume to tasha@tracksidepowersports.com/complete the form on this page and submit!
---
SPONSORSHIP PROGRAM
Rider support is open October 1-November 30th and is renewed seasonally.
We are enthusiasts just like yourself and know how tough it can be on your race machine(s) and your finances to race, as well.
We also want to give back to the community we belong to and love.
---
WHAT WE PROVIDE YOU
Huge discounts on all OEM and Aftermarket parts we sell
Direct phone number for ordering and technical assistance
Local pickup during store business hours and weekend pickups at any race we attend
Rush shipping to you heavily discounted
Posts/stories will be shared to our pages on Facebook/Instagram
Same day shipping on our stocked parts & accessories
Discount on graphics and powder coat with partners
---
WHAT WE EXPECT FROM YOU
Race hard and win
Add our logo to your graphics, gas tank and fenders, race trailer would be cool also
Like and follow our pages on Facebook/Instagram
Shout outs during your podium speeches
Social Media tags
Sportsmanship and positive attitude, on and off the racetrack
/sponsorship